Bitcoin, Ethereum Technical Analysis: ETH Hits $1,600 as Crypto Surge Continues on Tuesday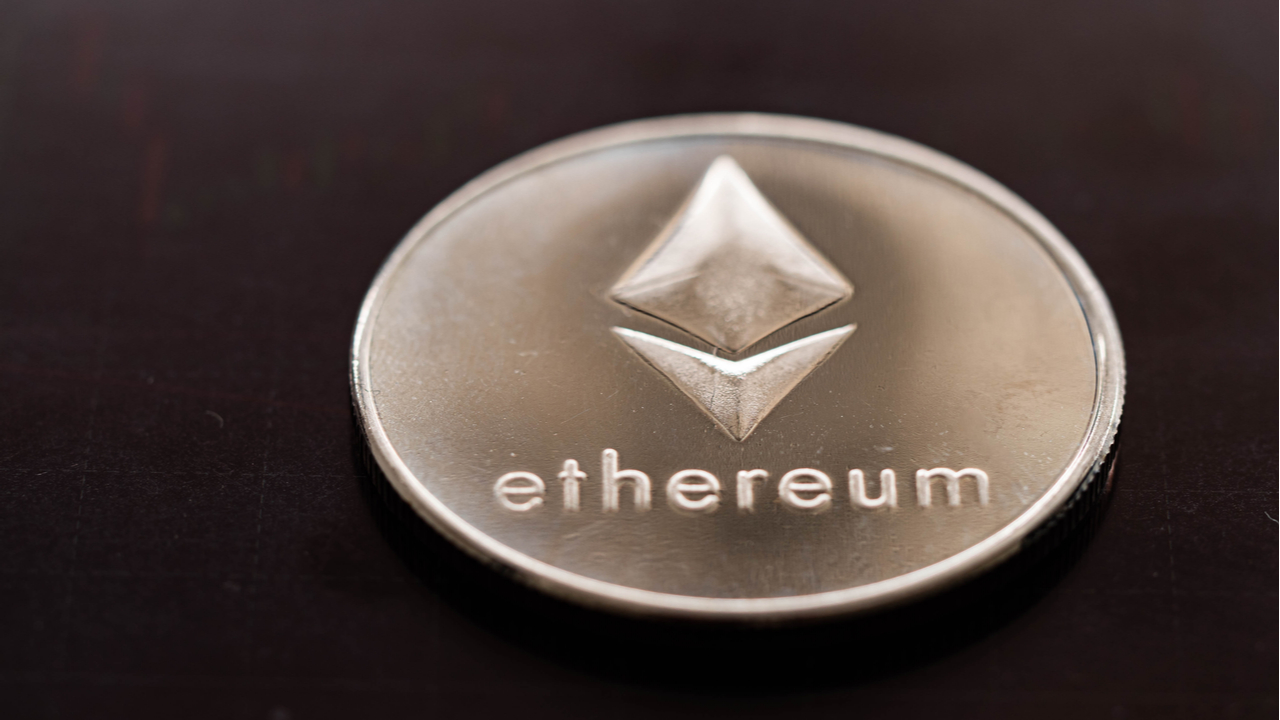 Ethereum rose for a seventh consecutive session on Tuesday, as prices briefly climbed above the $1,600 level. This move saw the token hit its highest level in over a month, and came as bitcoin also reached a nearly five-week peak, following gains made earlier today.
Bitcoin
Bitcoin (BTC) was up to start today's session, however bullish momentum began to fade, as prices ran into some resistance.
On Tuesday, the world's largest token rose to an intraday high of $22,795.04, as traders continued to feed off of the recent bullish sentiment.
This sentiment saw BTC/USD rise to its highest level since June 12, when prices were in the midst of falling from a high of $30,000.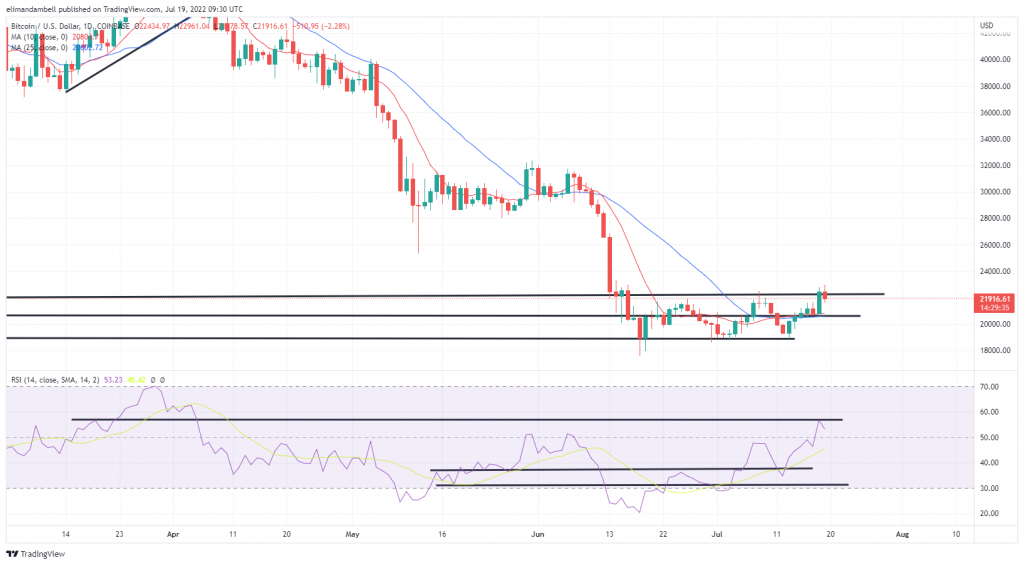 BTC/USD – Daily Chart
Although some traders remain optimistic of a pending move back towards those levels, it seems as though prices may have reached a ceiling.
Following earlier highs, gains have somewhat eased, with BTC now trading at $21,858.14 as of writing, as bulls likely liquidated previous positions.
This decline comes as the 14-day RSI failed to move past its own resistance point of 55, and as of writing is tracking at 52.7.
Ethereum
On the other hand, bullish sentiment in ethereum (ETH) was mainly present throughout the session, after securing earlier highs.
As of writing, ETH rose to an intraday peak of $1,607.03 in today's session, which is its highest point since July 12 also.
Similar to bitcoin, there has been some profit taking, with prices now trading at $1,525.80, however the token is still higher than Monday's top.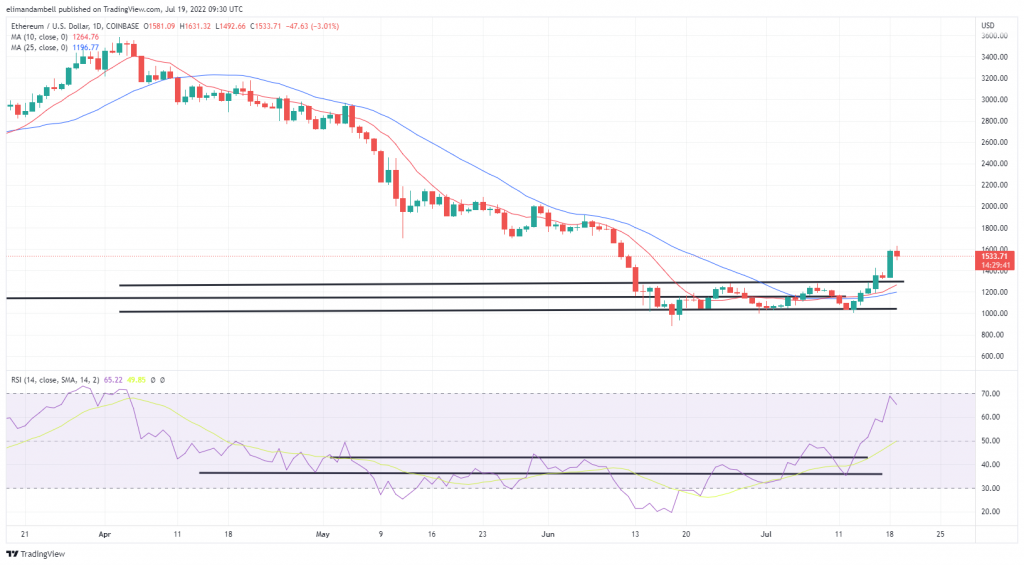 ETH/USD – Daily Chart
Looking at the chart, the slight decline in price comes as the 14-day RSI moved slightly away from its three-month high of 69.79.
The index is currently tracking at 65.09 as of writing, and looks to be headed for a support level at 64.20.
Should it fall below this, then we could see a bullish sentiment shift, however bulls will likely resist this, and look to maintain upwards pressure.
Register your email here to get weekly price analysis updates sent to your inbox:
Will recent bullish momentum in crypto fade as the day progresses? Leave your thoughts in the comments below.
Image Credits: Shutterstock, Pixabay, Wiki Commons