Bitcoin network difficulty drops to 27.693T as hash rate eyes recovery
The difficulty in mining a block of Bitcoin (BTC) was reduced further by 5% to 27.693 trillion as network difficulty maintains its three-month-long downward streak ever since reaching an all-time high of 31.251 trillion back in May 2022.
Network difficulty is a means devised by Bitcoin creator Satoshi Nakamoto to ensure the legitimacy of all transactions using raw computing power. The reduced difficulty allows Bitcoin miners to confirm transactions using lower resources, enabling smaller miners a fighting chance to earn the mining rewards.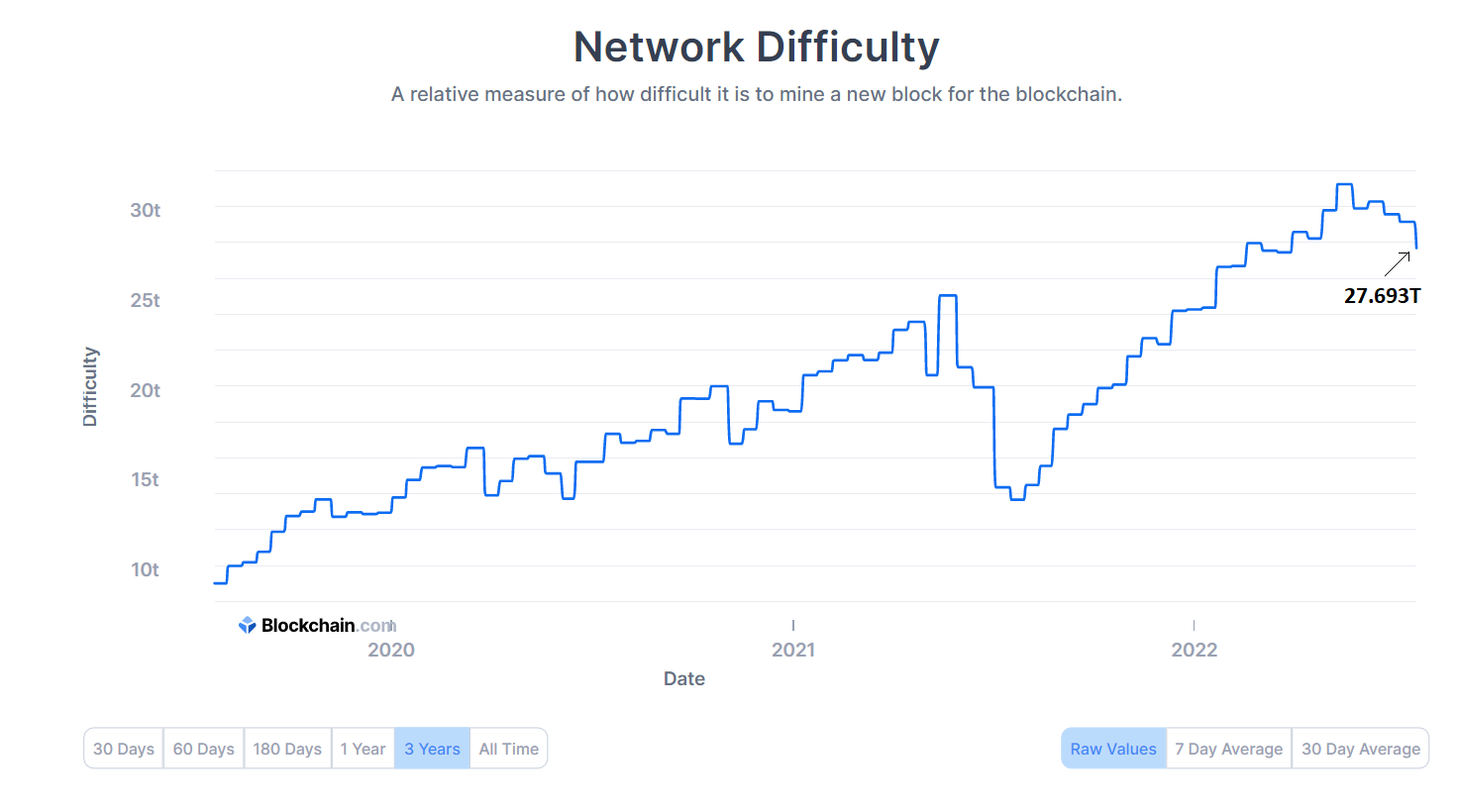 Despite the minor setback, zooming out on blockchain.com's data reveals that Bitcoin continues to operate as the most resilient and immutable blockchain network. While the difficulty adjustment is directly proportional to the hashing power of miners, the total hash rate (TH/s) recovered 3.2% along similar timelines, as shown below.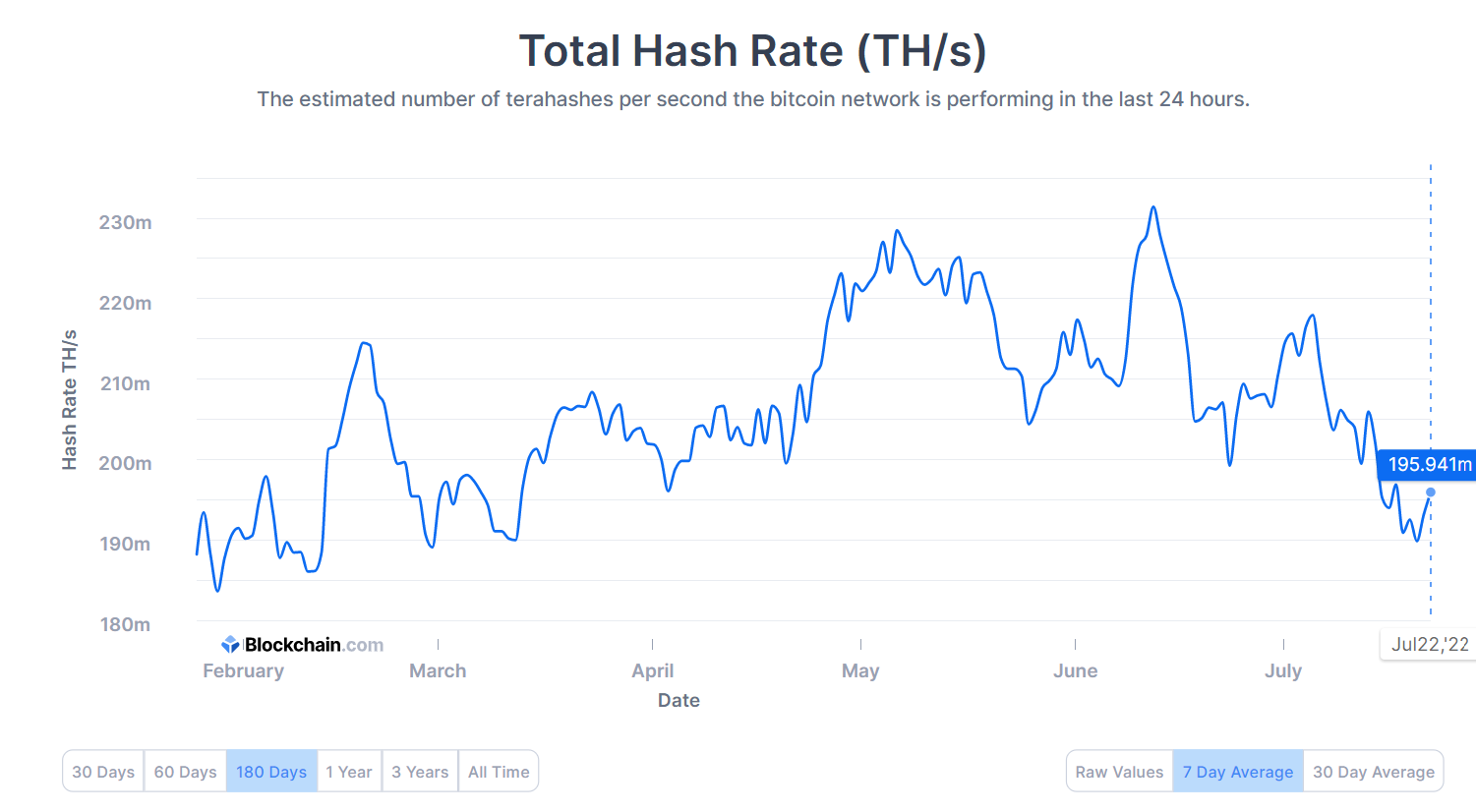 At its peak, the Bitcoin hash rate reached an all-time high of 231.428 exahash per second (EH/s) when BTC prices fell to $25,000 last month in June — raising momentary concerns around extensive power usage.
Ever since China banned all crypto trading and mining operations in June 2021, the United States picked up slack in becoming the highest contributor to the global Bitcoin hash rate. However, Chinese miners resumed operations in September 2021. According to Statista data, the US represents 37.84% of the global hash rate, followed by China at 21.11% and Kazakhstan at 13.22%.
Previously, Cointelegraph reported that meteoric drop in GPU prices have opened up a small window of opportunity for small-time miners to procure a piece of more powerful and efficient mining equipment. That being said, miners see falling GPU prices as a means to offset their operational costs amid an ongoing bear market.
Related: Sustainable Bitcoin mining power mix hits 59.5%: BTC Mining Council
Easing up concerns related to exorbitant power usage, a report released by the Bitcoin Mining Council uncovered that nearly 60% of the electricity used for BTC mining comes from sustainable sources.
In Q2 2022, #Bitcoin mining efficiency surged 46% YoY, and sustainable power mix reached 59.5%, above 50% for the 5th quarter in a row. The network was 137% more secure YoY, only using 63% more energy. It is hard to find an industry more clean & efficient.https://t.co/gqYn8qew9R

— Michael Saylor⚡️ (@saylor) July 19, 2022
The study also found that BTC mining accounted for just 0.09% of the 34.8 billion metric tons of carbon emissions estimated to be produced globally and consumed just 0.15% of the global energy supply.