Krugman Says He Was 'Wrong About Inflation,' Summers Talks Recession, Biden Criticized Over 'Half-Truths and Fibs'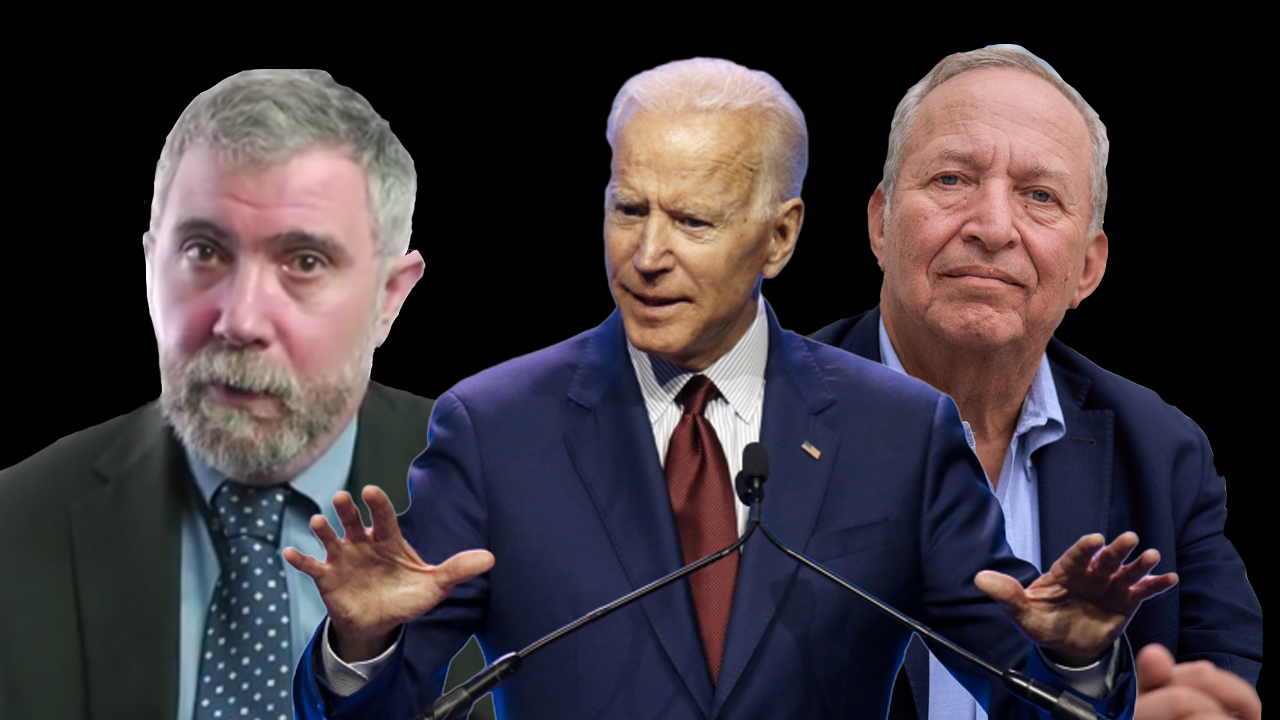 In mid-June red hot inflation reared its ugly head in America once again, as the latest U.S. Bureau of Labor Statistics' Consumer Price Index (CPI) report indicated that inflation in June rose at the fastest pace in over 40 years. U.S. president Joe Biden has been in office for 18 months now, and media reports are beginning to note his administration was wrong about inflation and his administration has made "dubious claims about inflation's peak." Meanwhile, the Biden administration and a few reports suggest there are "signs inflation may have peaked" in the U.S., as prices of commodities and oil have dropped in recent times.
Paul Krugman Says 'I Was Wrong About Inflation,' Larry Summers Claims 'Odds Are Probably Better Than Half That a Recession Will Start Next Year'
On July 13, Bitcoin.com News reported on the June CPI report that noted inflation metrics that month reflected a 9.1% year-over-year increase. The increase in inflation in America recorded in June 2022 rose at the fastest pace since November 1981. The White House at the time noted that the CPI report was already out of date the day the Bureau of Labor published the data.
Following the latest CPI data, reports noted that West Virginia's senator Joe Manchin snubbed Biden's climate bill over inflationary concerns. While the sitting president has been criticized heavily for the inflation, on July 15, senior White House correspondent Alexander Nazaryan stressed in an editorial that inflation has become "Biden's political nightmare."

On July 21, 2022, the American economist Paul Krugman said he was wrong about inflation in an opinion editorial published by the New York Times. "In any case, the whole experience has been a lesson in humility," Krugman said on Thursday.
Inflation has jumped so high that the American economist and Nobel winner, Paul Krugman, wrote an article for the New York Times noting that he was "wrong about inflation." Krugman specifically talked about the American Rescue Plan and he mentioned that some economists warned it would lead to rising inflation. Krugman said that he like many other Keynesian economists were more "relaxed" about the stimulus package.
"As it turned out, of course, that was a very bad call," Krugman wrote on July 21.
Krugman also quickly mentioned Larry Summers, a former economic adviser to ex-president Barack Obama. Summers spoke about a recession recently at the Aspen Security Forum. Summers explained that the "odds are probably better than half that a recession will start next year." The economist also touched upon the prices of crude oil and commodities, and further highlighted problems with "the geopolitical situation."
American economist Larry Summers is urging the Biden administration to put more effort into fighting inflation. "I wish my friends in the administration would turn their attention to what they can do to reduce inflation rather than clinging to the idea that this is something that's been done to them by the fates," Summers said.
"I think this will depend a lot on what happens outside the economic realm," Summers said at the Aspen Security Forum. "It will also depend on how lucky and, you know, how skillful the [Federal Reserve] turns out to be … They've got a very, very difficult problem of balance in setting monetary policy, given the situation in which we find ourselves," he added.
Biden's 'Half-Truths and Outright Fibs' Called Out
A few recently published reports are started to call out the Biden administration's "dubious claims about inflation's peak." For instance, Kevin A. Hasset, an author from nationalreview.com discussed Biden's excuses and a "new all-time low for economic communication."
"Biden is even claiming that two negative quarters in a row are not a recession," Hasset writes. Hasset, a senior adviser to the National Review Capital Matters, concludes by saying "students of economic history know better. Indeed, there will be no controversy whatsoever when the story of this year is written, and that history is worth keeping in mind while the spin machine spins."

"What is a recession? While some maintain that two consecutive quarters of falling real GDP constitute a recession, that is neither the official definition nor the way economists evaluate the state of the business cycle," the Biden administration said in an economic briefing published on Thursday. "Looking ahead, we know that the U.S., along with the rest of the global economy, faces significant headwinds—and little relevant data are yet available on the third quarter (2022Q3)."
On July 20, 2022, two opinion contributors for The Hill, EJ Antoni and Stephen Moore, published a post called "Biden's six favorite lies about inflation and the economy." The authors summarize "the most economically consequential deceptions of the Biden administration."
Deceptions include telling people "Nobody making under four hundred thousand bucks will have their taxes raised," which turned out to be false. The authors criticized the White House for saying inflation is worse everywhere except for the United States, and when Biden said the economy stalled when he entered office 18 months ago. Moore and Antoni accuse Biden of exaggerating like when the U.S. president told the press he was responsible for the strongest job creation economy in modern times.
"This is more an exaggeration than a bold-faced lie," The Hill's opinion contributors wrote. Lastly, the authors give Biden flak for saying American families are carry less debt and savings are up under his administration and how Biden has noted that he's been doing everything he can to get gas prices lower.
"Perhaps none of these half-truths and outright fibs should be too surprising — What should we expect from the administration that first denied inflation, then said inflation was transitory, then claimed it was only a high-class problem?" the opinion authors conclude.
Meanwhile, Biden is also accused of telling people if they got vaccinated they would not catch Covid-19, at least four times in the past. Yet, the U.S. president is currently in isolation for contracting the illness after taking all of the recommended vaccinations and boosters.
Moreover, a report published by the Wall Street Journal (WSJ) now claims "there are signs inflation may have peaked," according to specific signals in the U.S. economy. The WSJ cites the chairman of Evercore ISI, Ed Hyman, when he "pointed to many indicators that 9.1% might have been the top."
What do you think about Krugman's latest article and Summer's odds concerning a recession in the U.S.? What do you think about the flak U.S. president Joe Biden is getting for his statements about the economy? Let us know what you think about this subject in the comments section below.
Image Credits: Shutterstock, Pixabay, Wiki Commons