NFT Marketplace OpenSea lays off 20% of its Employees
Key Takeaways
Firm preparing for the possibility of a prolonged downturn.
Departed staff to get accelerated equity vesting and 12 weeks of severance.
Crypto.com, Coinbase recently laid off staff.
Leading NFT marketplace OpenSea announces lay off up to 20% of its staff. According to Co-founder and CEO Devin Finzer, OpenSea is preparing for the possibility of a prolonged downturn.
"The reality is that we have entered an unprecedented combination of crypto winter and broad macroeconomic instability, and we need to prepare the company for the possibility of a prolonged downturn," said CEO to the employees in a discord screenshot shared publicly on Twitter.
Finzer stated that the impacted employees will be receiving health insurance into 2023 along with accelerated equity vesting and 12 weeks of severance. In the internal memo to employees staff, Finzer noted he further plans to help departing staff with their job search through personal networks where possible.
The layoffs will place OpenSea in a position to maintain five years of the runway through a crypto winter, according to the CEO. In his note to staff, Finzer says the changes the firm is making today will put them in a position to maintain multiple years of runway under various crypto winter scenarios (5 years at the current volume).
Why the layoff?
Many in the industry believe OpenSea's aggressive growth tactics and their ignorant approach to the sustainability of the NFT sector's breakneck growth may have put them in this position.
The NFT market despite hitting a high in January with $16.6 billion in monthly volume, went down to about $1 billion in June. The recent case of insider trading of digital tokens involving OpenSea's former employee further hampered the firm's reputation.
Looking at numbers, OpenSea was valued at $13.3 billion in January. At the beginning of 2022, co-founders Devin Finzer and Alex Attah were each worth around $2.2 billion. Within a span of a few months, OpenSea's revenue declined rapidly. In the last 30 days, the platform's revenue had declined by a staggering 92%.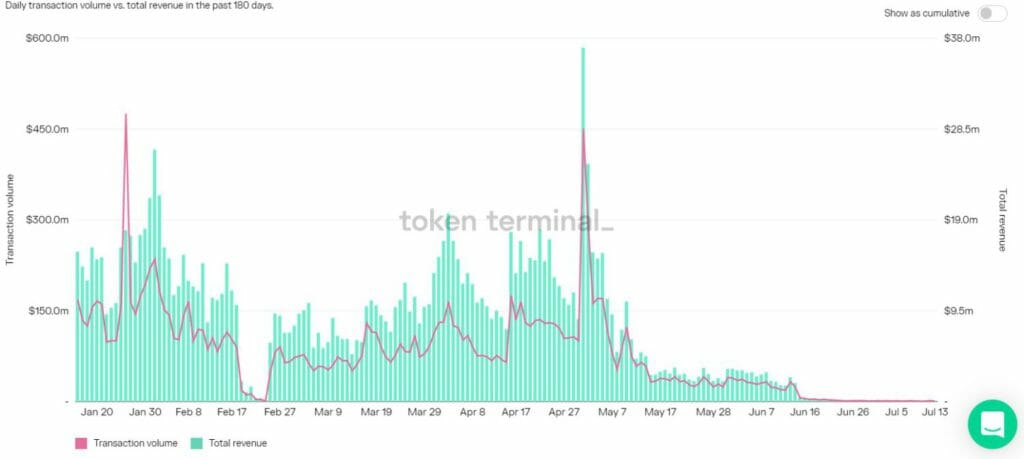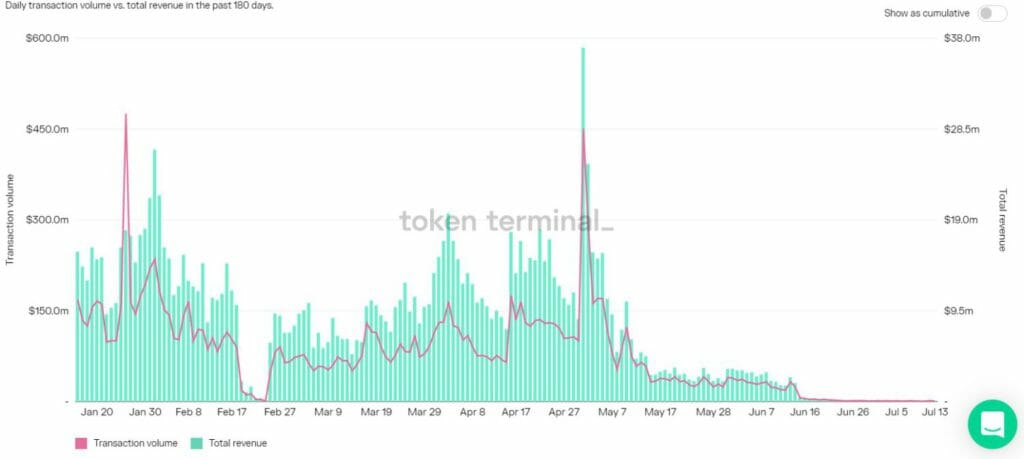 How did a company worth this much in 2022 beginning reach concerning lows in a span of few months? Are market volatility and the current bear market only the ones to blame for the downfall? OpenSea's lack of proper risk management is highlighted in the latest decision to lay off employees.
OpenSea which is the largest NFT marketplace by volume, however, is not the first Web3 firm to lay off staff in recent months. Mass layoffs at crypto companies are becoming more and more in the recent day as market volatilities continue to keep these firms in a tough spot. Crypto trading platform Gemini Trust recently cut 10% of its employees amid the ongoing bear crypto market.
Bitpanda-one of the biggest names in the crypto business also reduced its headcount from nearly 1,000 employees to 730. In June, Crypto.com announced the layoff of 260 employees, citing choppy market conditions. Coinbase CEO Brian Armstrong recently announced that the exchange would be laying off 18% of its workforce, blaming the broader market turndown.
Despite the grim crypto market situation, many big names in the industry are still looking to hire new employees. The world's largest crypto exchange, Binance currently has nearly 950 openings in its website.