Ukraine's New Fiat Restrictions to Boost Popularity of Crypto, Industry Says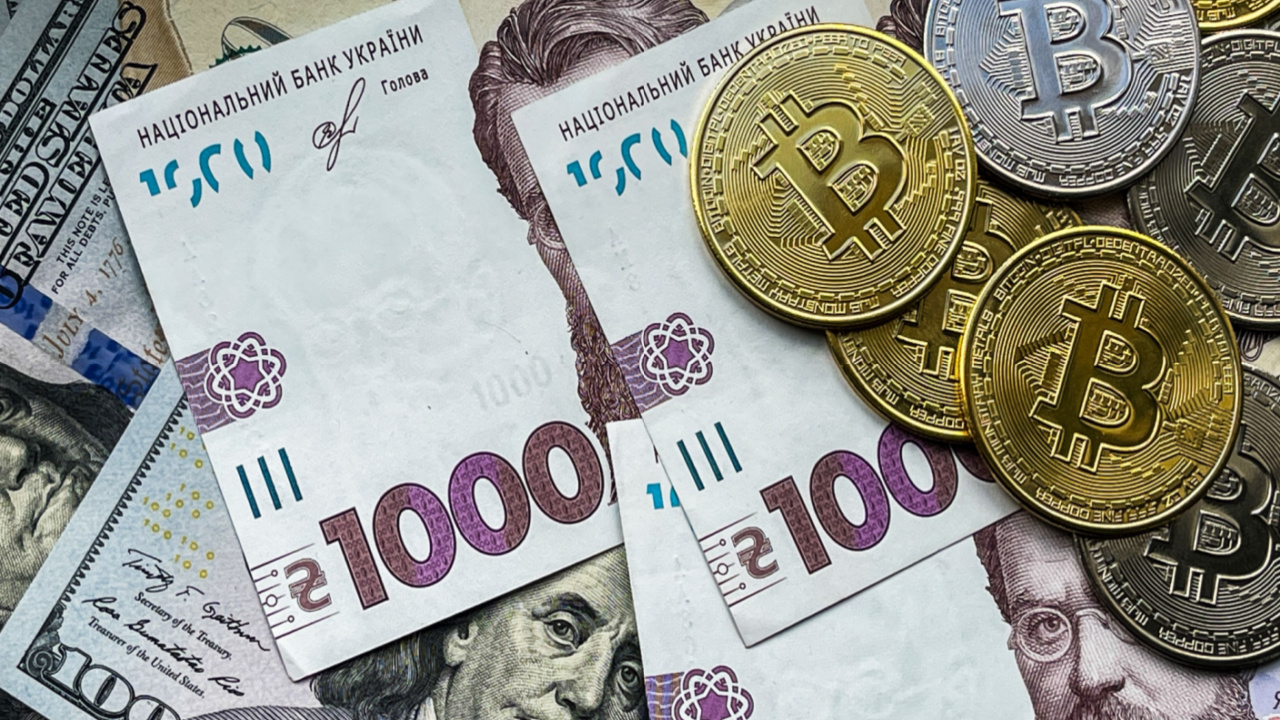 The central bank of Ukraine has adjusted the fixed exchange rate of the national currency in U.S. dollars and introduced stricter limits on hryvnia transactions for citizens. The measures are likely to turn more Ukrainians to cryptocurrencies, according to a representative of the local crypto sector.
War-Time Hryvnia Limits Expected to Increase Interest in Cryptocurrency
The National Bank of Ukraine (NBU) has introduced new rules in response to the changing fundamentals of the country's economy during an ongoing military conflict with Russia. The monetary authority devalued the Ukrainian hryvnia against the strong U.S. dollars by 25% on Thursday and set new limits on banking operations with the national fiat.
According to the updated regulations for private individuals, enforced on July 21, banks can sell non-cash foreign currency to their customers only if the amounts are deposited for a period of at least three months, without an option to terminate the contract.
The 50,000-hryvnia ceiling for withdrawals from payment cards has now been substituted with a weekly limit of 12,500 ($340). Peer-to-peer transfers abroad from cards issued by Ukrainian banks have been cut from 100,000 hryvnia (approx. $2,700) to 30,000 hryvnia ($800). And the limit for cross-border settlements with hryvnia cards has been set at 100,000 per month.
All the measures introduced since the beginning of the war are temporary and allow the economy to survive, assured NBU Governor Kirill Shevchenko. However, they are seriously affecting Ukrainians, especially those millions of the nation's citizens who have been forced to leave the country and are still unable to return.
The latest NBU restrictions may lead to a surge of Ukrainians' interest in cryptocurrencies, the founder of the Ukrainian crypto exchange Kuna, Mikhail Chobanyan, commented for the crypto news outlet Forklog. "We expect an increase in turnover and use of cryptocurrencies. In Europe, 100,000 hryvnias is nothing," the entrepreneur added.
Chobanyan also noted that the new limits will hinder the work of volunteers, since most of the humanitarian assistance is purchased with cards issued by Ukrainian banks and owned by individuals. "Now we will completely switch these flows to crypto," said Chobanyan who described the central bank's policy as aggressive and warned that Ukrainian banks and the state budget will be the losers.
Do you agree that many Ukrainians will turn to crypto amid increasing restrictions on fiat transactions? Tell us in the comments section below.
Image Credits: Shutterstock, Pixabay, Wiki Commons